This Site is Compatible to Smart Phones & Tablet Computers.

#Validation Successful at Torrent Research Center for #OVIS ver 4.0 - Volunteers Eligibility Testing System
January 12th 2019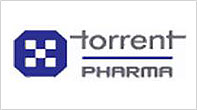 Torrent Pharmaceuticals' Research wing is strict about its compliance to International Standards. The #Torrent Research Center uses FDA compliant systems and abides to the SOPs for Good Practices.
The #OVIS - Online Volunteers Information System is offered by Inforcom Technologies Pvt. Ltd., Ahmedabad, India. This system verifies the Eligibility of the #HumanVolunteers for #Clinical Studies - A Critical requirement before dosing human volunteers. This is an essential requirement by Indian and International Audit Agencies.
OVIS is a national platform covering 10 states and 18 cities of India, is used by 55+ clinical research facilities. OVIS protect Human Volunteers against drug OverDose. This averts Adverse Drug Reactions and possible extreme case of loss of Life! OVIS also offer safe studies for the CROs as the health risk of Volunteers is controlled. Further the correctness in the reports is also confirmed as the Volunteers used in the study are clean and not having any double drug concentrations.
#OVIS #ClinicalResearch #CRO #LifeScience #ClinicalStudy #HumanVolunteers #CleanVolunteers #LowRiskStudies #RiskFreeStudies #CrossParticipation #PhaseI #PhaseIII #EarlyStage #DrugTesting #ScreeningEligibility #DosingEligibility #RiskMitigation #HealthyVolunteers #LowCostStudies #SafeStudies #ADR #SADR #AvoidADR #DrugConcentration #RealTimeStatus #USFDA #CFR11 #BA #BE #PKStudies
Copyrights@2014.