This Site is Compatible to Smart Phones & Tablet Computers.

CROs - `Get Real time info if subjecs try to Go Away` - safeguard your Clinical Studies
August 11th 2018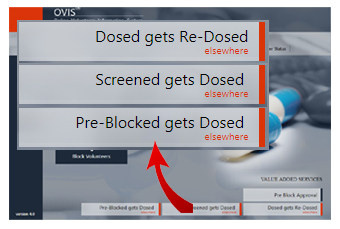 OVIS - the USFDA CFR Compliant SaaS for CROs, now offer Real Time updates for the study subject status.
Human Volunteers tend to participation in more than one study at a time. Dangerous for them and for the CROs too! OVIS can send real time alerts when:
- a volunteer / subject gets Screened at a CRO and later gets Dosed at other CRO.
- a volunteer / subject gets Dosed at a CRO and later gets Re-Dosed at other CRO.
- a Pre-Blocked subject gets Dosed at other CRO
All the above scenario are dangerous when the subject returns to the original CRO. Urgent replacement is required. This can generate extra cost as well as effect the project time line. A critical issue.
OVIS alerts will be sent as soon as the above scenarios happen. This offer enough time to the CROs to plan and avoid risk.
This feature is available in ver 4.0
#USFDA #CFR11 #OVIS #ClinicalResearch #CRO #LifeScience #ClinicalStudy #HumanVolunteers #CrossParticipation #PhaseI #PhaseIII #EarlyStage #DrugTesting #ScreeningEligibility #Dosing #RiskMitigation #HealthyVolunteers #LowCostStudies #SafeStudies #ADR #SADR #AvoidADR #DrugConcentration #RealTimeStatus
Copyrights@2014.