This Site is Compatible to Smart Phones & Tablet Computers.

#Accutest Research enhances #HumanVolunteers #Databank software of #Inforcom Tech
January 12th 2018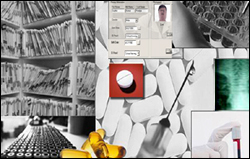 Accutest Research is a leading multi state i dependent CRO of India , adhering to USFDA compliance. Accutest uses #VPMS (Volunteers & Project Management System), the volunteers Databank Application of Inforcom Tech, India.
VPMS is USFDA CFR11 compliant software application for CRO. Offers Clinical Study life cycle from volunteers registration to #ADRs data input. The Audit Reports are as per the audit requirements.
#clinicalStudies #BaStudies #BeStudies #cro #HumanVolunteers #DrugAbuse #CrossParticipation #ovis #sampling #BloodLoss #BloodRegeneration #EligibleVolunteer #HumanVolunteerSafety
Copyrights@2014.