This Site is Compatible to Smart Phones & Tablet Computers.

InforLaw-Lite Installed at Advocate Mr. Rajesh D. Dave
January 08th 2018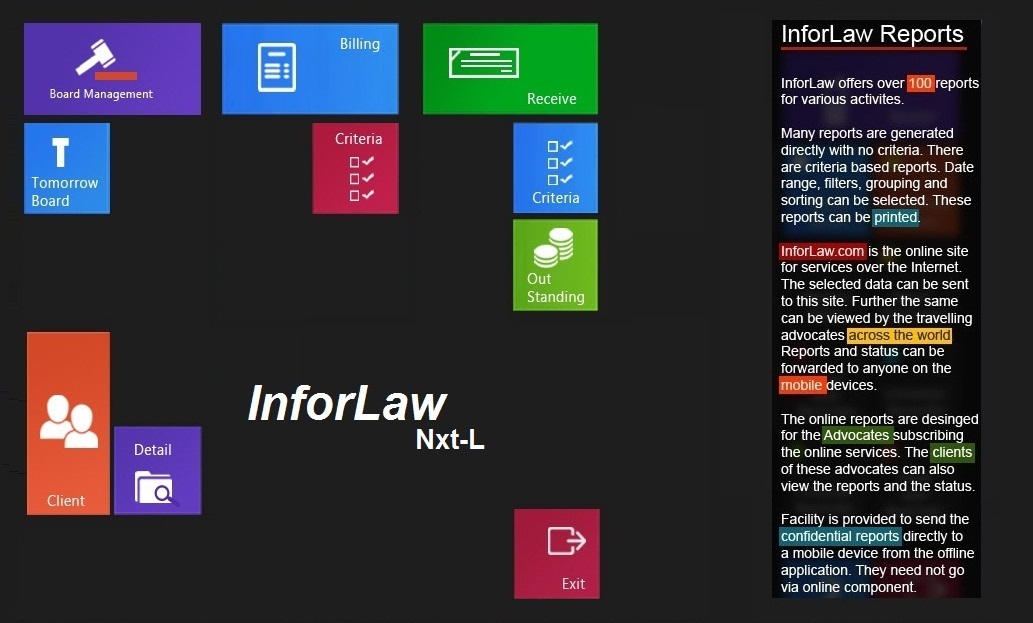 Advocate Mr. Rajesh D. Dave is practicing in High Court of Gujarat. Adv. Dave is a leading HC practising lawyer.
His office will be using #Inforlaw (Lite) features for office management. The features include client brief, daily board, finances etc daily essential features.
InforLaw has higher version also offering many other features.
#LawyerSoftware #AttorneySoftware #InternetBoard #FinanceForAdvocates #Inforlaw #inforcom
Copyrights@2014.