Inforcom Tech P Ltd. and Nexzen Solutions P Ltd. to offer Inex-SMO - SMO Service with Event Listing
April 15th 2018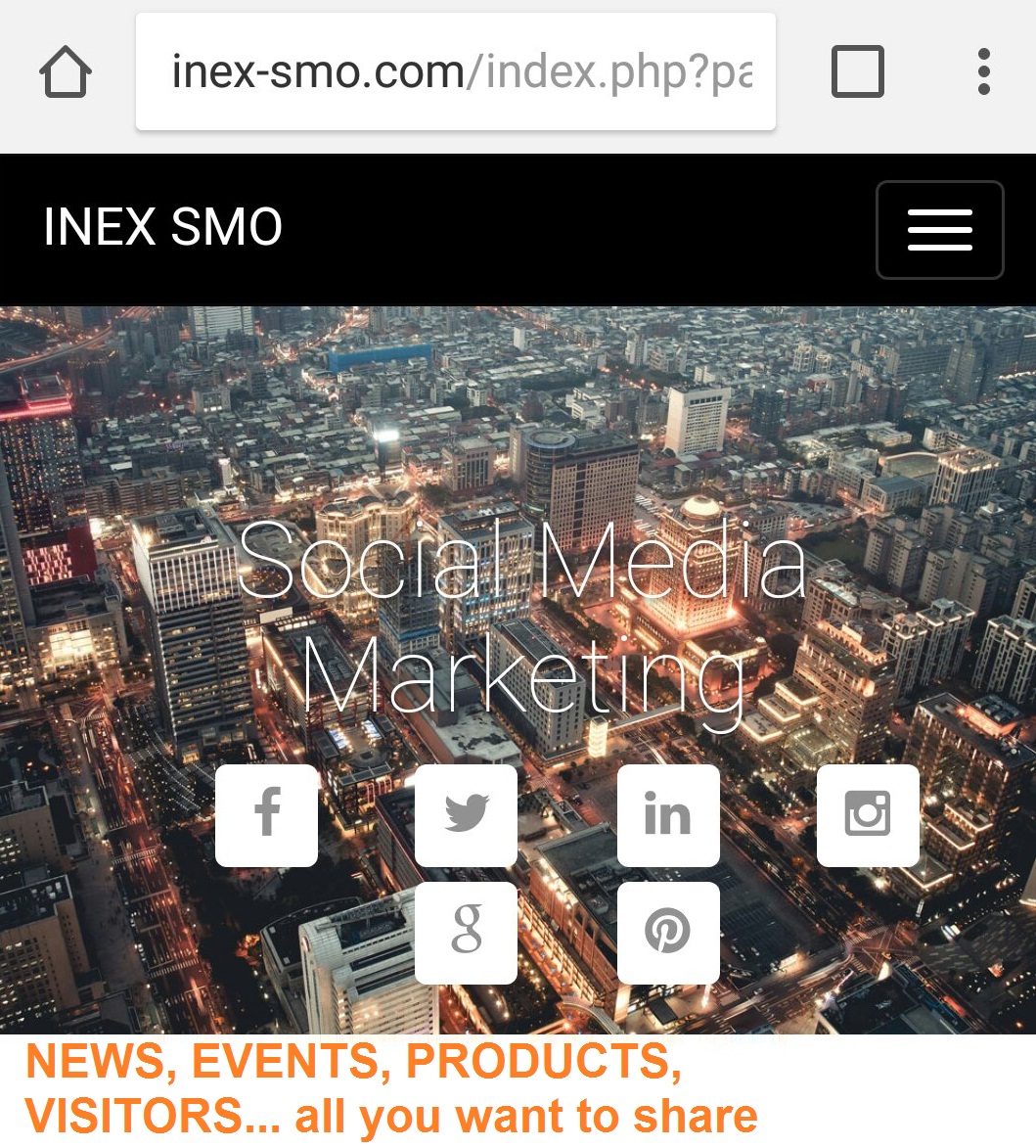 Inforcom Tech P Ltd. and Nexzen Solutions P Ltd., Ahmedabad to offer much desired service for - Information upload to your website - as easy as Social Media Posting!
Post your event !!
A website needs to be constantly updated for a better SEO. The Inex-SMO News Tool offers a simple soloution for the same. A Form based Tool to send your events, news, products etc. to your site in seconds.
Further the same news, events info needs to flow to the Social Media. This is achived in One Click for each Social Media. Creating the essential presence.
View summer events ..(India)